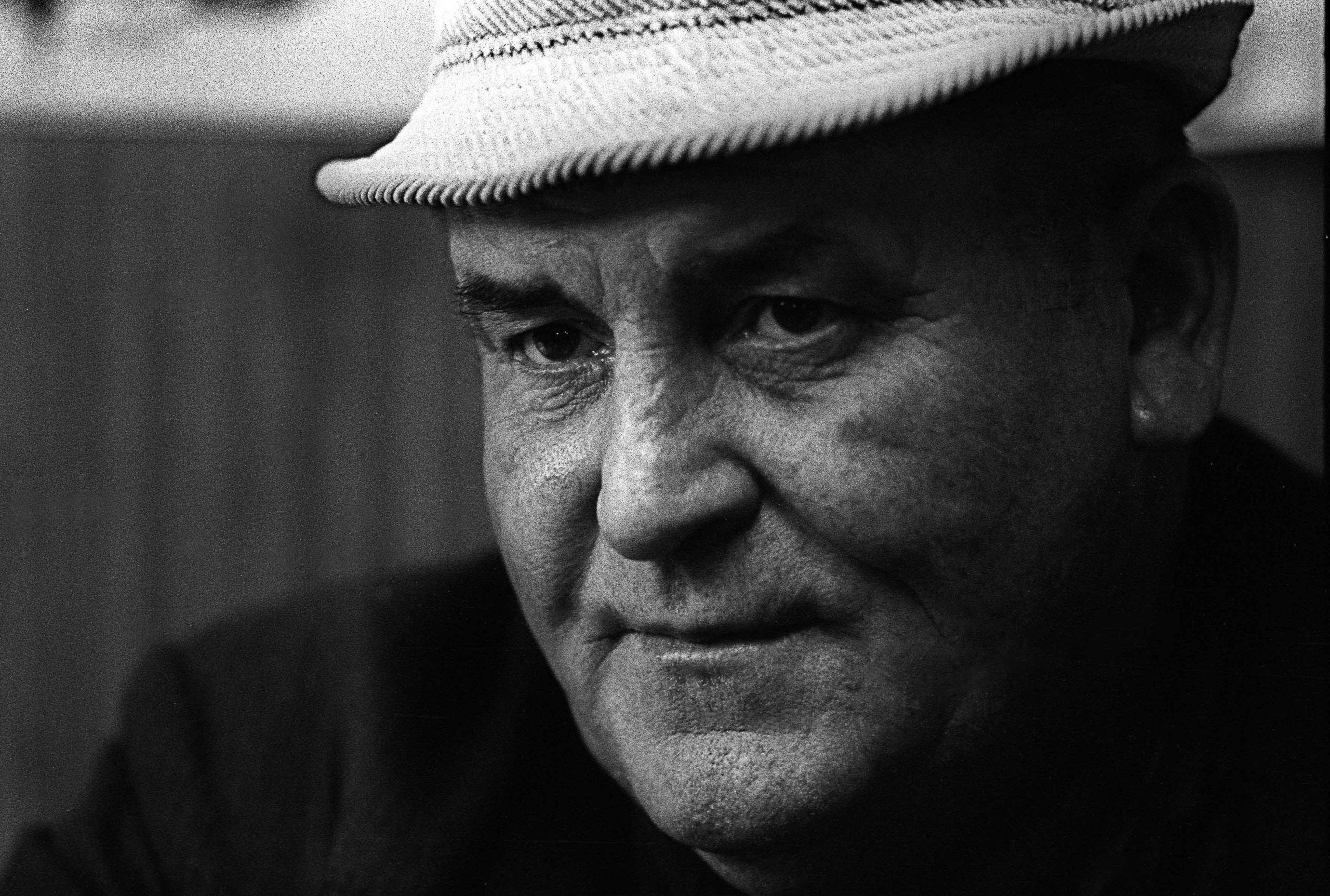 Photo: Ronan Quinlan ©
Rory O'Connor was the owner of a small bit of land in County Clare, a dealer in asses (donkeys to you) or anything that would turn a pound, and one of the great characters of Doolin. He was sometimes called the "King of Doolin".
We were in our favourite haunt, Gus O'Connor's pub in Doolin, when Rory, not given much to standing on ceremony, announced: "We're going into the island tomorrow".  It was a statement rather than a question and he was referring to Inis Oírr, the smallest of the Aran Islands, about seven miles out from Doolin.
"What's going on there, Rory?", I asked, "And what's with the 'we'?" He ignored the feeble attempt to distance myself from his proposal.
"Sure you have the canoe and the engine", he said, as if that explained things (currachs are often called "canoes" in County Clare – pronounced cano).  Rory had a currach of his own, but it was in a line of unused old boats propped against a little wall above the pier. It had been years since any of them made the short journey to the sea and they would never see water again unless it rained. The regular ferry service was a thing of the future and I had a Currach with a decent engine.
"So what's happening in Aran?", I enquired.
"We have to collect a currach", he said, still stuck in that "we" mode.
I relented because was easier than arguing and anyway, a trip to Aran was always a pleasant prospect in fine weather.
We set off about noon the next day, an early start for Rory. He had a large roll of plastic sheeting and a coil of rope but didn't enlighten me as to its purpose.
Halfway there he told me we had to call to Inis Meáin on the way to collect a tackle he had bought for an ass. Inis Meáin is a few miles past Inis Oírr and definitely not "on the way", but that's where we headed.
We walked the half-mile up to the only pub on the island where we met a man and a deal for the donkey halter was concluded over a pint, then we set sail again for the small island. Halfway across the sound between the islands, we came upon a few young lads in a currach, fishing. Of course, Rory knew them, he knew everyone.
"Any few mackerel lads?", he shouted.
"Any money, Rory?"
"Throw over the few fish – I'm good for the money", and half a dozen fish were tossed over. There was no question of money, the wry smiles on the lads' faces told that.
We landed on the beach at Inis Oírr with our fish, hauled the small boat above the tide line and headed to the home of Padraig Griffin, where we were to stay the night. He wasn't at home but his daughter was there and Rory made straight for the kitchen like it was his own.
"Where's the frying pan?" he called out. "I want to cook these few fish."
"Ah leave them there and I'll cook them for you, Rory," she replied. The answer wasn't unexpected:
"Have you any few spuds to put down with them?" asked Rory She answered in the affirmative.
"We'll be back in a while," Rory said, as we quickly departed for the pub, returning after a few pints to a feed of fish and potatoes and a big plate of buttered soda bread. We stayed only as long as it took to satiate ourselves on this fine feast before heading back to the pub.
We woke the next morning to set about Rory's business – he was collecting a currach he had bought on the island. I gasped when I saw it, for this was no ordinary boat, it was rotten to the core with more holes than a bad argument. He was buying it for a man in Galway who wanted to hang it up outside a tourist castle and it had cost Rory just £5. The man who sold it would have paid us to take it away – he didn't know it was worth £100 to the man in Galway. When I asked Rory why he hadn't sold his own old currach in Doolin, he told me the castle owner wanted a total wreck. Perusing the purchase, I could see he was getting exactly what he wanted.
The reason for the plastic was soon revealed as we began wrapping it around the old boat, drawing a small gathering of islanders who watched in amusement. "You'll never make it to Doolin with that, Rory," they laughed as we set out to sea, towing our pathetic vessel out through the gently breaking surf.
We were lucky with the day, the sea was as calm as a pond, the sun was shining and we landed about an hour later at Doolin pier. We hauled the old currach onto the slip, removed the plastic and I went to stow the covering in the car.
When I returned Rory was in animated conversation with a stranger, a man from Dublin, who was laughing at the rotten wreck. Rory responded with great feigned anger, his face reddening as he spoke: "What kind of a smart man are you at all, coming down from Dublin in your fancy car with your fancy talk and laughing at a poor man in the West of Ireland trying to make a living?" Our suddenly diffident visitor didn't know how to respond to this unexpected rage and timidly mentioned that the boat had more holes than a sieve.
"That's a fishing boat," said Rory, "and that boat is my livelihood. It's an awful thing for you to be laughing at another man's job. Sure isn't that a great fishing boat and you don't even need a rod – the fish come straight up through the small holes in the bottom," Rory explained, his expression as grave as an undertaker.
The stranger hesitated, mindful of causing further offence, but was not convinced: "But the boat would fill up with water" he said, with some confidence.
"Ah sure a lot you know about boats," said Rory, "can't you see the big hole in the back for the water to go back out!"
The man from Dublin knew when to call it quits, and he joined us for a pint in O'Connor's. Rory was buying.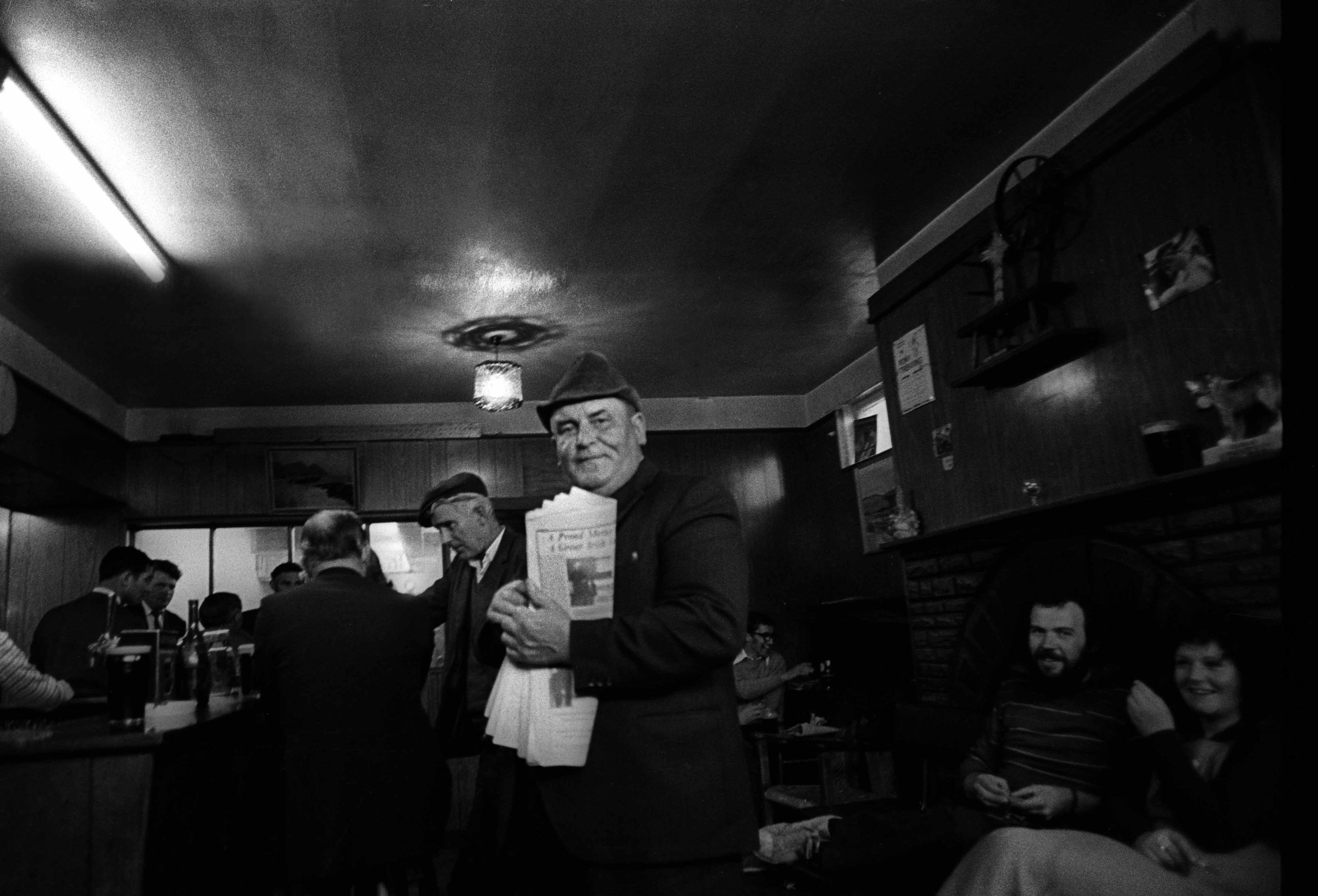 Photo: Ronan Quinlan ©