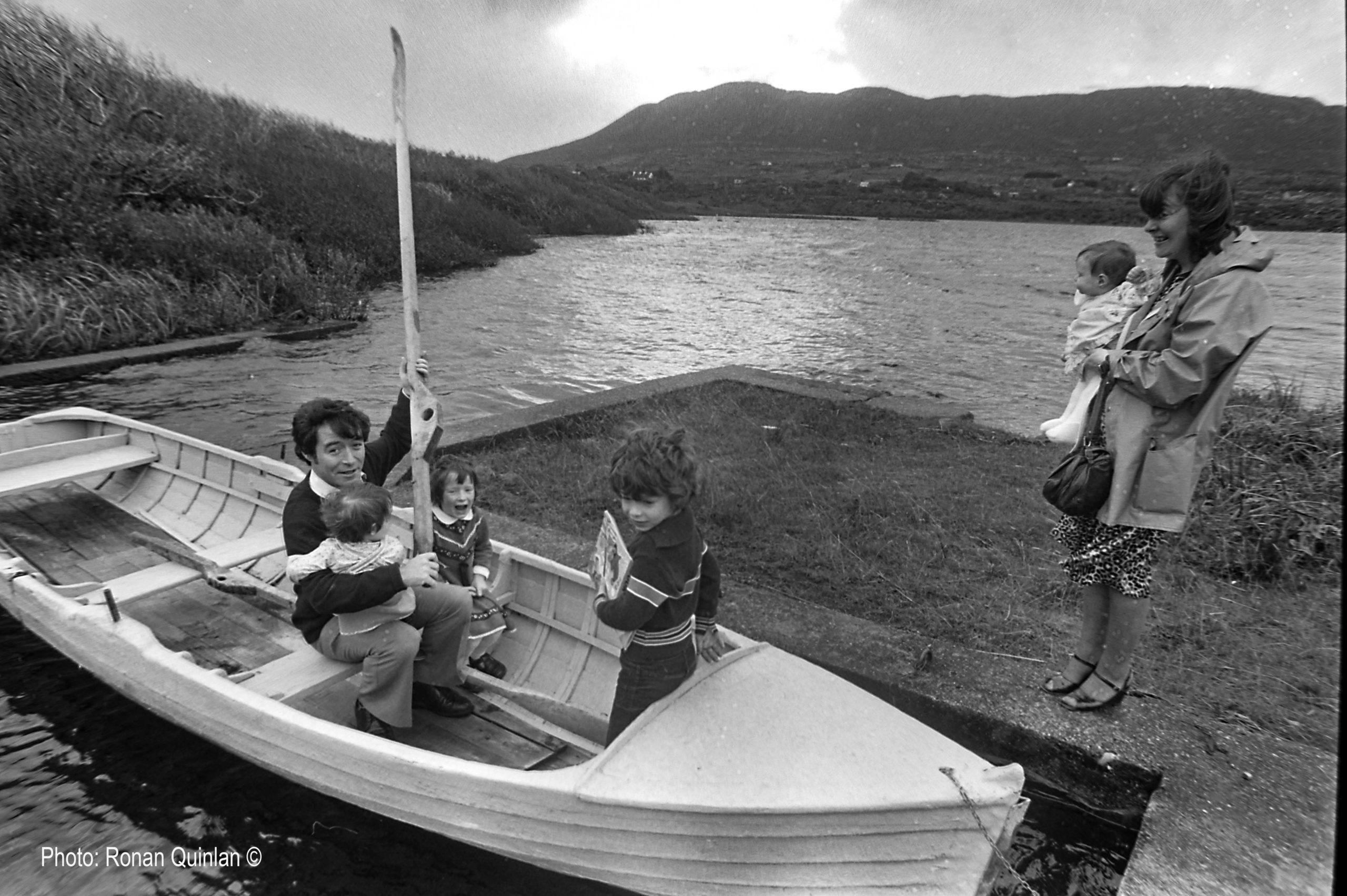 Reporter Gerry O'Hare and I headed west to do a few off-beat stories for the (now defunct) Sunday Press. Gerry had heard about a seniors art school or Santa on a horse, or some other earth-shattering yarn I cannot now recall, at the magnificent Renvyle House Hotel in Connemara and we could never miss an excuse to stop by that great hostelry. We arrived in the late afternoon and headed straight for the bar. Then we decided to play a game of snooker in the adjoining room.
No sooner had we stepped through the door but we were greeted with a most unwelcoming retort from within. The unfriendly voice was Séamus Brennan who had "resigned" a few days beforehand as general secretary of Fianna Fáil (political party) and was keeping his head down from the media. I had met Séamus a few times and Gerry knew him better but this was one meeting he didn't appreciate. It would be fair to say he was pissed off by our sudden arrival at his remote getaway.
We could only laugh at the situation as we were probably the only media people in the country not looking for the elusive Séamus at that time. Quickly reassuring him of our good intentions we insisted the encounter was a complete fluke. That said, and with him far from convinced, he joined us for a drink.
Behind the bar was the most congenial of hosts, our old friend the manager of Renvyle, Hugh Coyle, and he also joined us. It was a hotel with a deserved reputation for fine dining and we all dined together
Afterwards we adjourned back to the bar and talked and laughed for hours. Sometime in the early hours Séamus and Hugh donned top hats and tails and complete with dancing canes they performed an impromptu song and dance routine that was obviously a party piece of theirs. There was no one else in the bar but I didn't dare spoil the rapport by producing a camera.
Eventually, after we were all well softened up with numerous pints, Gerry and I broached the unmentionable, after all, how could we go back to the office and tell them we met the elusive Séamus Brennan but we had no story? Séamus sympathised with our dilemma but he didn't want to do a story of any kind. We gently persisted and after a little to-ing and fro-ing we settled on a picture of Séamus and his family relaxing and a few paragraphs, but he absolutely would not talk politics., whatever the story of his sudden departure, he was determined to keep it to himself so we reluctantly agreed, something is always better than nothing.
He had told us that far from having a relaxing few days, he had his first appointment in Galway at eight o'clock in the morning, the first of four meetings before lunch, so we agreed to do the picture at 7 am. It was then around 3 am (I think)!
We rose in the morning with sore heads and went with Séamus and his family to the nearby jetty and sat them in a little rowing boat. We pushed the boat out just a few feet, barely enoughto see water between them and us, with the boat still tethered to the jetty  I took the picture. The entire proceedings took less than five minutes and Seamus headed straight to his first meeting of the day.
The story appeared the following Sunday, a soft story with a picture of a happy Brennan family relaxing in Renvyle splashed across the full width of the back page. There were no revelations about why he had vacated the general secretary post and there was nothing to enlighten our readers about his future plans, or anything else for that matter. A deal is a deal.
Some years later when I met Seamus after he was elected to the Dáil for the first time he told me that Gerry and I were responsible for him getting elected. I queried what seemed to me an unlikely and exaggerated claim. He explained that apparently all and sundry in his political circles had so admired his calm demeanour under incredible pressure after his hasty departure from high office, that he had put all his troubles aside and took some quality time to chill out in Connemara with his family, clearly a man who could keep his cool in any political storm.
The camera never lies!